COUPLES
trust issues
concerns about compatibility
premarriage questions and concerns
communication problems
feeling distant from your partner
something is lacking in your romance
recurrent anger or conflict
dissatisfied your needs are not met
work-life balance issues crowding out time together
difficulty expressing negative feelings constructively
difficulty making joint decisions
conflicts over shared finances
relationship stress from job insecurity
intimacy issues
stress from infertility or adoption
stress of new baby or young children
parenting conflicts
stress from serious illness
infidelity
divorcing
SINGLES
low confidence or insecurities holding you back
the pain or grief of break-up or loss
don't understand why internet dating hasn't worked for you
choosing unsuitable partners
commitment issues
dating after divorce
same sex dating challenges
Are you experiencing problems – like those in the green bar – in developing or sustaining a satisfying romantic relationship? If so, you have come to the right place. We are here to help you create the happiness you deserve. Whether you want to improve your existing relationship, are considering leaving an unsatisfactory relationship, are recovering from the pain of a recent break-up, haven't had good experiences in dating, or want to develop more positive ways of engaging in relationships, you are taking care of yourself in knowing you deserve more from such an important relationship, and in seeking psychotherapy to help you create the life partnership or marriage you really want. No one should have to live with recurring dissatisfaction in their love life, remain stuck in negative relationship patterns, or give up on true happiness.
HOW CAN WE HELP YOU?
We are interested in hearing how you would like to improve your pursuit of a romantic relationship. We are here to provide responsive, knowledgeable Individual Psychotherapy and Couples Psychotherapy, including Premarital Counseling dedicated to helping you unlock happiness in your love life and create the close, supportive, enjoyable relationship you truly desire.


WHO WE ARE
We are experienced, Licensed Clinical Psychologists and Licensed Clinical Social Workers with comfortable Independent Private Psychotherapy Practices in Downtown Chicago and Oak Park. We share a common approach to psychotherapy that was developed by leading experts in the field and has been helping people, like yourself, for over two decades.


OUR APPROACH
Over and above standard broad training in a range of approaches, we have specialized training and expertise in the advances of Inner Humanism – a sophisticated, compassionate, contemporary psychotherapy that:
cares for you as a unique person
is tailored to respond to your specific problems, goals, and individual needs
aims to help bring about tangible, positive changes in your day to day relationship
aims to help simultaneously with the source of the problems to also improve your inner happiness
works through a natural process within a caring therapeutic relationship
will help you stay the course and turn inevitable, temporary setbacks into opportunities for further growth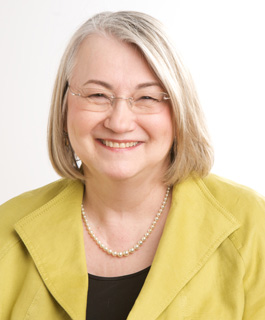 Meet Ms. Carol Johnson
COMPLIMENTARY PHONE CONSULTATION
CONTACT THE FEATURED PSYCHOTHERAPIST*
MS. CAROL JOHNSON

630 . 235 . 8175 or
to have a Complimentary Phone Consultation
to discuss your goals
to get answers to your questions
to schedule an appointment and find out if these services are right for you
Or if you prefer, you can see all of our profiles at Select a Psychotherapist where you
can choose a psychotherapist to contact. We look forward to hearing from you.


*Please note: The Featured Psychotherapist will make every effort to reply within 24 hours of your contact or by the next business day, if contacted over a weekend.

If this is an emergency, please seek immediate assistance by going to your nearest emergency room

.